Snag Only!!!
This is just a little something I made yesterday for LilA group. Not super crazy about it but I didn't want to chose photos that a lot of the other members picked. I like originality! =D
So today's the BIG day ... ELECTION DAY!!! Did you vote? I'll be headed to the polls right after lunch. Waiting to go with hubby ... dad & his g/f are going then too. Looks like my brother has opted out of it this year cause he doesn't like either candidate & then my other brother can't vote due to him being a felon. Being young is one thing but being young & stupid is something different. His right to vote has been taken away for life ...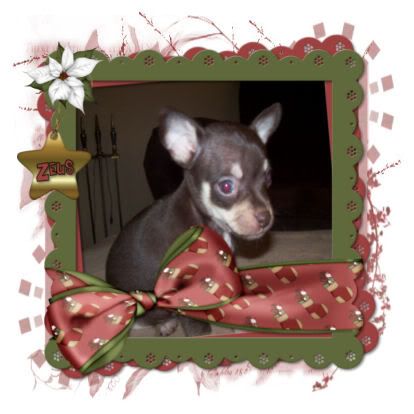 Zeus is a little ooger & already spoiled rotten. Last night I needed my sleep so I told hubby to take care of him. Hubby grabbed Zeus up in his arms & I thought nothing more about the little guy. Well I woke up around 12:30 scared that hubby would roll over on him ... he doesn't have the motherly instinct ... I felt around the bed for him, couldn't feel him anywhere so I felt around his sleeping area ... no Zeus so now I'm freaking out. I wake hubby please tell me your not laying on Zeus ... he's freaked out thinking maybe he was. He flips on the light, we search the entire bed ... he's nowhere in site. We start calling his name, he doesn't even know his name yet but we're calling it anyway ... finally hubby looks under the bad & there he is all snuggled up in my slippers. Neither one of us heard him fall ... cry ... anything. Thankfully he was ok. Took him out for him midnight business then back to bed. He in his bed & me in mine ... not for long though. He didn't stop crying until I put him in bed with hubby & I. SPOILED!!!