Snag Only Please!!
Tag is a LilA's daily challenge. I was asked to use the girl.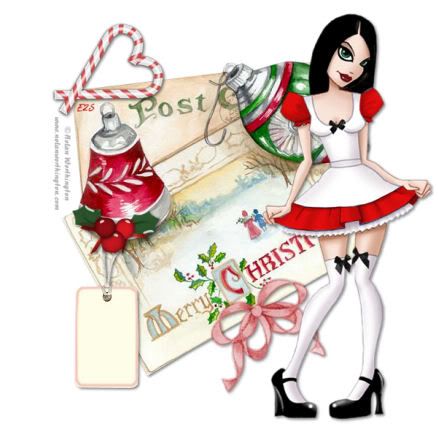 Ok ... the subject line is fight the bite. What's that all about? Well, you all know I have a new puppy Zeus & although he's keeping me awake a lot through the night he's still just as sweet as can be. Now my delima with him/me ... he is always scratching. I've given him several oatmeal baths, can't find any fleas at all yet he scratches non stop. If that weren't bad enough ... I've got tons of bites all over me but don't even know what they are. It's can't be fleas cause there isn't a single one to be found on him or in the water ... hubby thinks it might be mites so I carefully sprayed him with some meds to rid him of that. This morning he's still scratching & I've got even more bites then yesterday & I can't stop itching. Any ideas on what he might have? How to get rid of them? How to make mine stop itching? HELP ... if I keep scratching the way I am now I'll be so raw come Monday morning. I've tried peroxide, alcohol & anti-itch cream already with no such luck.
Nothing else new today ... planning on going to the Peanut Festival tomorrow so I'll have lots of pictures to share in a few days. I've never gone to this festival before cause it is kinda pricey but we promised the kids we would go this year. I'm thinking it will be a blast.
Have a great weekend all. Hugs .... Emmi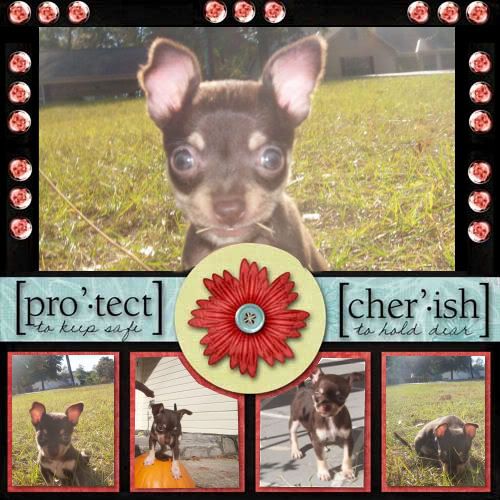 ^ My Zeus ^