Snag only Please!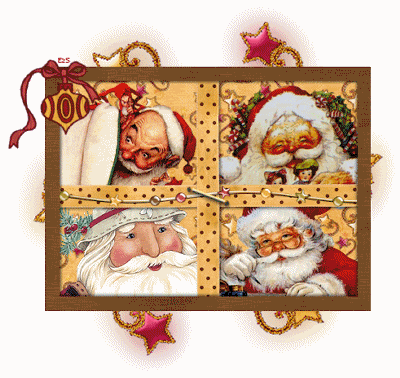 Christmas is almost here. I love this time of the year. I don't know why! I always spend way to much money on things that no one really needs, shoot ... sometimes I'm sure they don't even want what I purchased but at least they smile & say thanks. Maybe I love this time of year because everyone seems to be more friendly ... the south is known for it's southern hospitality & let me tell ya there are some really nice people around here. However ... when Christmas rolls around people are even nicer. Sometimes it's annoying but mostly it's wonderful. I love all the lights and lawn ornaments ... still have to get hubby to put ours up. We're running so behind on the outside of the house. I know it's because last weekend we were cooking/shopping and this week even though he is on second shift he's pulling double shifts. It's such a hard way to go ... not even necessary but ahhh ... the extra money is nice.
On the job front ... hubby reports to his new job on the 21st of this month. It's a Sunday but they told him it's just a computer thing. He comes in & says I'm here & then he comes back home. He will actually do a full day on the 22nd. I'm guessing there won't be any classes in session with it being so close to Christmas but he will still have to go in & get his office & class room situated the way he wants it. It's strange, he'll have an office again. It's been about 8 months since he's had one. The air field is just a bunch of shared space.
UPDATE on the love shack doggies
Okie ... so I called the vet. Got through after about a million tries. We use the military vet cause it's a lot less expensive then all the surrounding ones. Anyway, they say it's normal for them to mate over & over again. The male is just trying to make for sure it takes ... if it doesn't then he truly is the worthless piece of chit that hubby says he is. =} Anyway, the vet said the male will continue trying until she is either no longer in heat or until she no longer wishes for him to be around her. Hmmm, that that sounds like the little witch that I know of. She never wants him to touch her ... she barely lets any of us love on her anymore. She's just a moody biotch!
That's all for me. Gotta go make breakfast & get the kids started on their school. I think it's gonna be one of those days where they don't want to do anything. I sure hope not though ... with hubby working a double ... I'm gonna be a moody mama if they give me any trouble. Have a great afternoon. Hugs